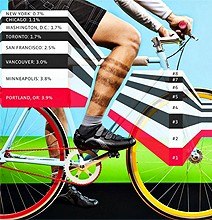 There are many reasons why infographics can serve education — why they have served education. Of course, one of the most compelling is that the concepts gives learners one more way to express their learning. According to the Bit Rebels blog entry…
There is no question that people lately are getting buck wild with infographics. Most of us are information junkies who can't get enough of the daily data that is constantly in our faces. We love it all even more when it's organized in a creative way where it's easy to understand, like an infographic.
You will find some resources here as well as tips for designing your own infographics. Have fun!
Blog Entry: http://goo.gl/jDL56